A modular synthesizer built in the Kosmo format housing modules by LMNC, CTORP, crucFX, and many others. Kosmo is heavily inspired by Look Mum No Computer. Check his site to learn more.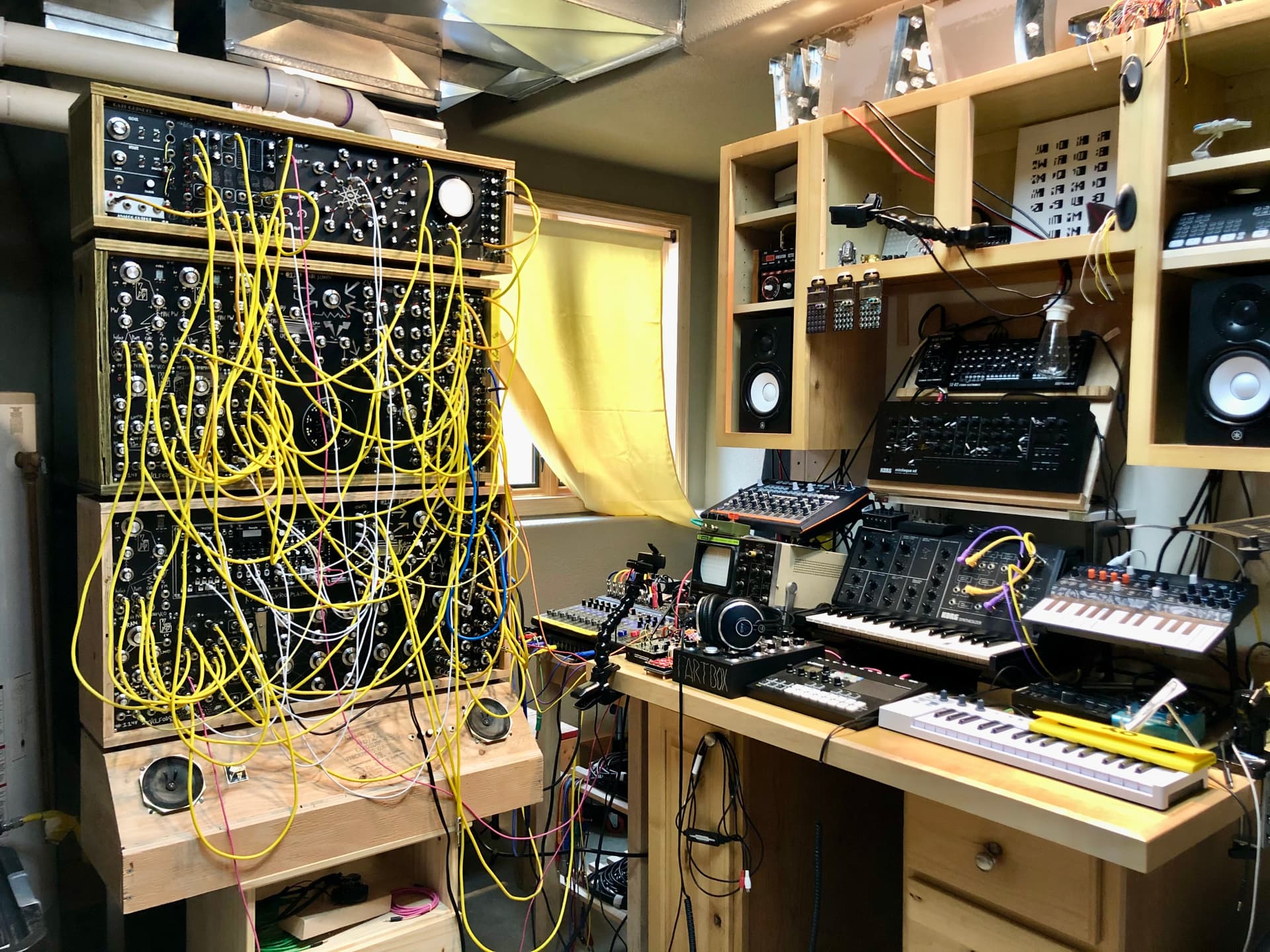 ---

---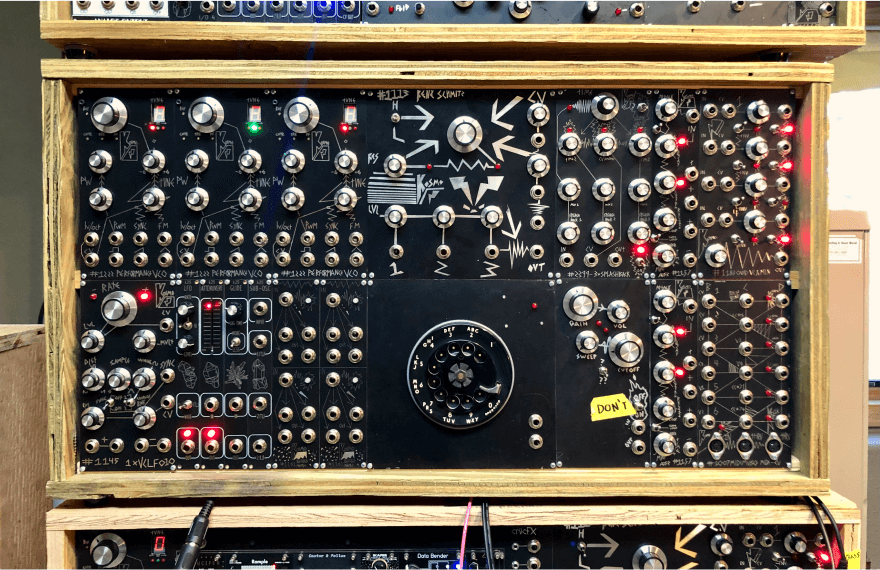 ---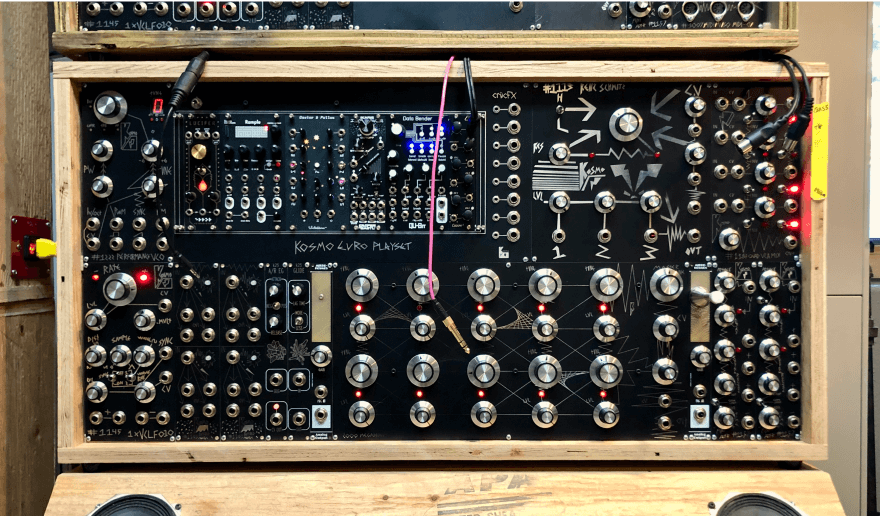 ---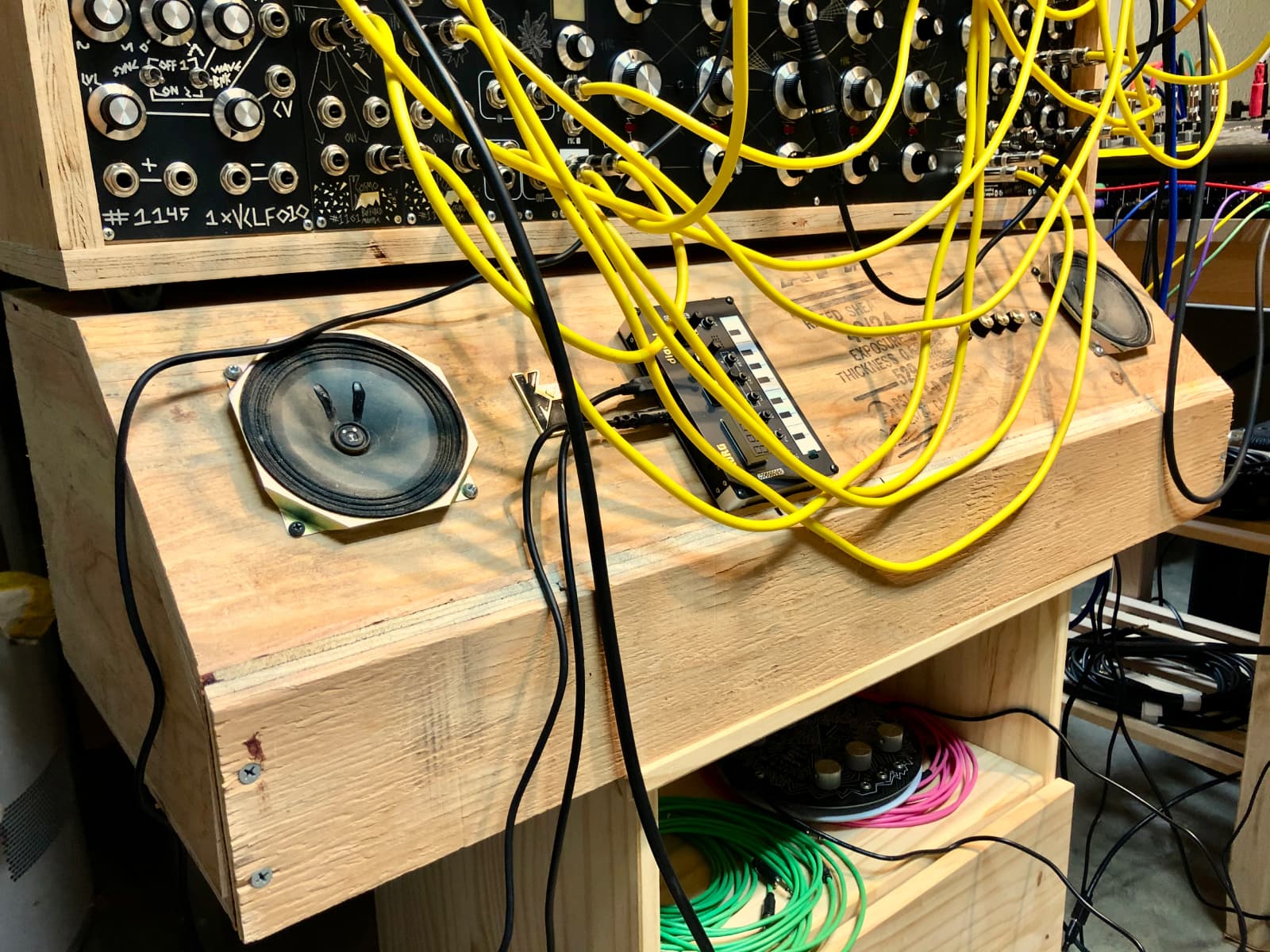 BUILT-IN AMP!
One day I got jealous of all those synths with built-in speakers so I figured I would make my own. I took one of those small belt Marshall amps that I found busted at a garage sale, combined it with speakers harvested from a failed circuit bend, and made this monstrousity to be the base of my Kosmo modular.
---
I put together a tiny version for road trips - Check it out on Modular Grid.
---
On the bench
---